The EMOM!
Find this article at:
go.ncsu.edu/readext?758610
From kettlebell ventures in the summer to indoor activities in the chilly winter, I've tried to come up with creative ways to stay active in every season. The winter season brings about the joy of the holidays, but it can often leave many of us with limited options to engage in physical activity. Whether it be COVID-19 or simply the bitter cold days that we occasionally have in NC, the winter can be a hard time to engage in physical fitness. I want to share one of the ways I plan to keep in shape and combat the drag of winter and you can join me too!
When I think about a quick, simple, and easy-to-do-anywhere workout, the EMOM comes to mind. EMOM stands for Every Minute On the Minute. This means that you will have one minute to complete a few reps of an exercise and then once the top of the next minute starts, you will repeat the movements and the same amount of reps. An EMOM could contain multiple movements that will be done within the allotted minute or it could be one single movement. EMOMs can lead to better overall muscular and cardiovascular endurance, and they can enhance your work to rest ratio. An enhanced work to rest ratio means your recovery time between sets may get better and you'll need less time.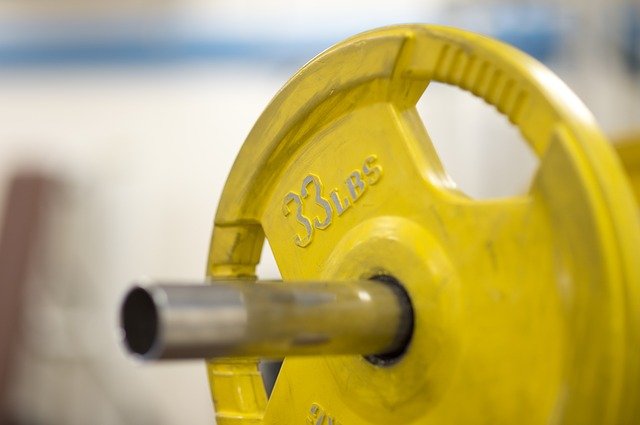 There are some pretty cool and practical benefits to EMOMs as well. You can design them the way you want them. You can make them very short and intense such as 7 minutes, 2 reps of deadlift at 90% of your max with 5 pullups inside of each minute. You can also make them long and laid back by doing 30 minutes, 5 reps of squat, 5 pushups, 5 jumping jacks inside of each minute. You can lift heavy as indicated in the intense workout or you can design them with all bodyweight exercises. You can really have it your way with this type of workout regimen.
How can you incorporate them into your workout schedule? Bring them in slowly and schedule them on days you are wanting to do a full-body workout. Next, start with movements that you are the most efficient at and start with a short amount of time. I say this because most people discover that they underestimate how long a minute is or overestimate how long a minute is. You can gauge it in the warm-up by seeing how long it takes you to do a specific amount of reps of a similar exercise. Start with bodyweight movements and then incorporate weighted movements.
Overall EMOMs are a great way to get a workout in a short amount of time. It also really boost your aerobic capacity and ability to recover quicker as you do them more. They allow you to focus on certain movements or switch up the movements. Here are two sample workouts.
Beginner Workout with Bodyweight
Warm-up 5 minutes of 3 rounds of 15-second plank, 10-second wall squat, 5 (4 counts) mountain climbers
10 minutes
Every minute: 5 pushups, 5 situps, 5 squats
More Advanced Workout
Warm-up  7 minutes: 2 rounds of 10 Squat jumps, 15 push-ups, 5 lunges each leg, 20 arm circles each direction.
12 minutes
Every Minute

7 goblet squats with a kettlebell or dumbbell
5 push press with barbell, dumbbells, or kettlebells