Our Guilford County School Gardens:

Click here to see:
At Oak Hill Elementary we love getting our hands dirty! Students help take care of a garden behind the school where we grow vegetables, flowers and fruit. We have four raised beds, an herb spiral, a bean tipi, and a flower garden, as well as blueberry bushes, apple trees and fig trees! Students also learn about food and nutrition by cooking and tasting the what they grow. FoodCorps, Guilford County 4-H, and Girl Scouts help us bring hands-on learning to the garden. 

The garden was started many years ago and is always changing. This year we hope to add an outdoor classroom with a shade shelter.

Come visit us anytime! You can see our fig trees, admire the sunflowers, or taste some yummy potatoes!

Contact torresm2@gcsnc.com to volunteer or get involved!
GCS gardens Sweet Potato Harvest= Fall Bumper Crops!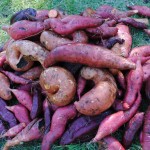 Lindley Elementary 4th graders dug 45 pounds of sweet potatoes, purple and orange, from of a 4'x10′ garden bed last week!They sold some at the Corner Market Saturday. We're saving the rest for students to taste!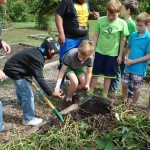 At Jones Elementary:Students harvested over 75 pounds of
sweet potatoes from one supersized bed!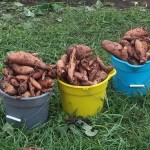 Over 400 students visit the gardens and participate in
grade appropriate activities!
Jefferson Elementary starts a new school garden and garden club!
The Jefferson Garden Club, led by 5th grade teachers Ellen Thore and Kirsten Joseph, sponsored a plant sale to raise money for their new gardens.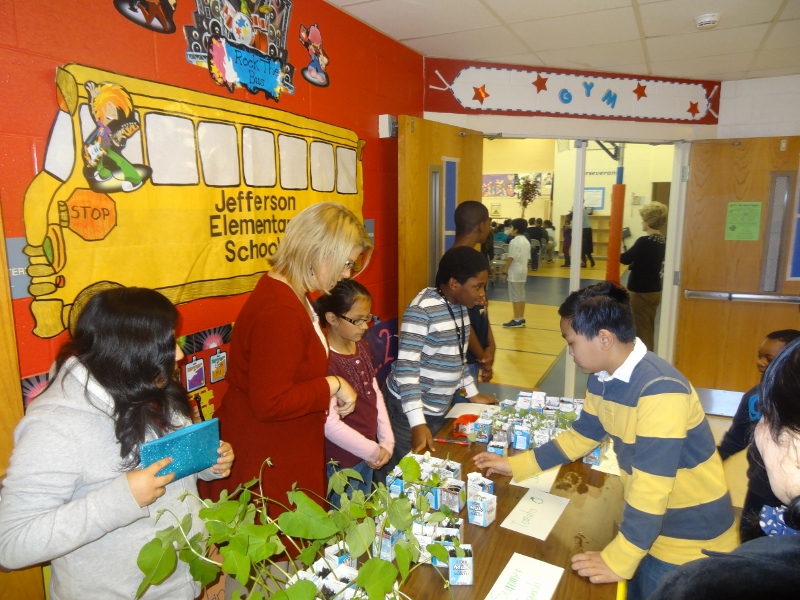 After raising $87 in plant sales, materials were purchased and three new gardens have been established at Jefferson Elementary School.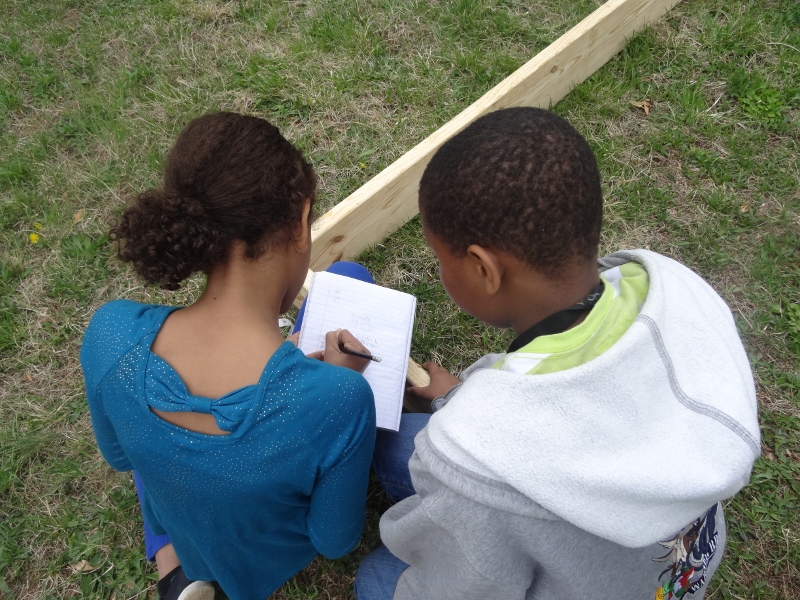 Administrators are very supportive! Jefferson's Principal Cathy Batts says "I am so excited about this project! Thank you for your hard work. Wouldn't you like to join forces with 4th grade next year???"
Donna Harper Asst Principal: This is absolutely wonderful!! Thank you for making learning engaging and fun for the students!!

 Irving Park Elementary plants strawberries
4th grade teachers at Irving Park Elementary  Ms. Albany, Ms. Trent, Ms. Boyce and Ms. Mitchell joined their students to plant 50 strawberry plugs (plants) Surely the cold weather has passed!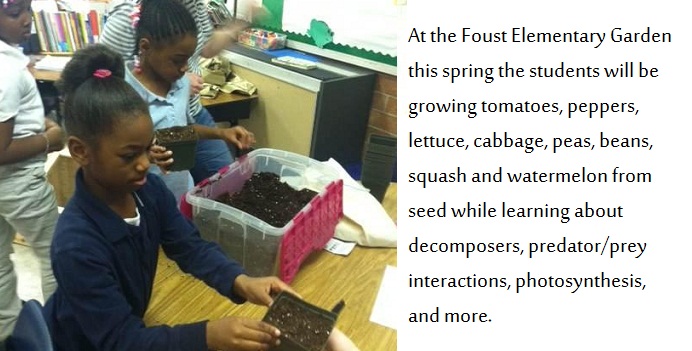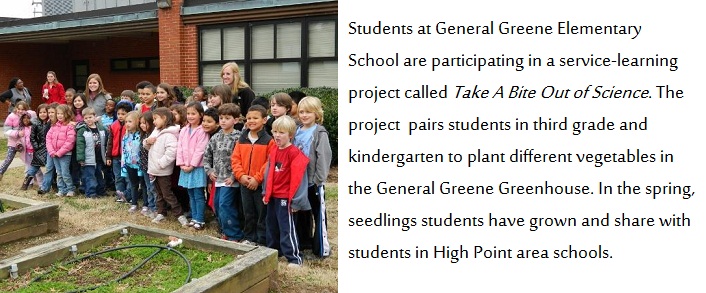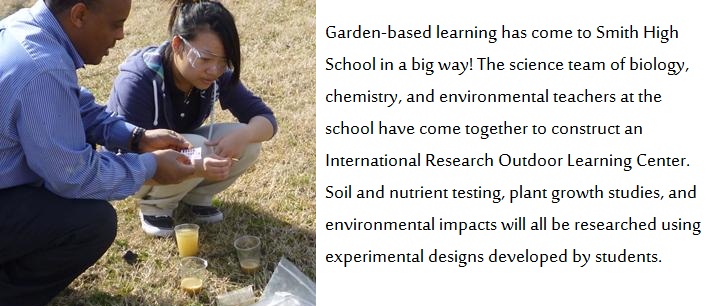 Students at Kirkman Park Elementary apply math skills to plan their spring garden!
FoodCorps service member Melissa Tinling guides her students in using math skills to understand firsthand how to provide vegetable plants with the space they will need to grow optimally.
Kirkman Park Elemenatry can't wait to see what Spring will bring!