GCCES School Garden Network
 OUR MISSION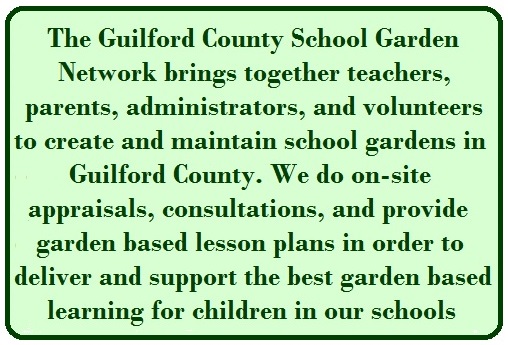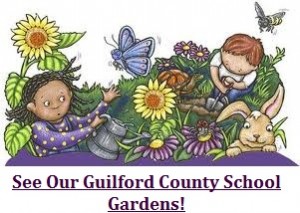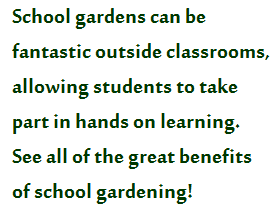 Science teacher Aimee Perry at the academy shared with us: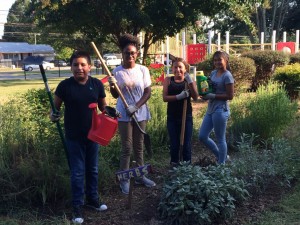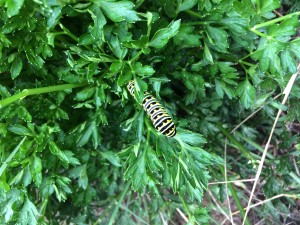 The campus is coming right along, new gardeners this year in the Middle School weeding our herbs that have done
fantastic!!!! Thank you NC unit Herb Society!
 High School Ahead Academy!
Greensboro, NC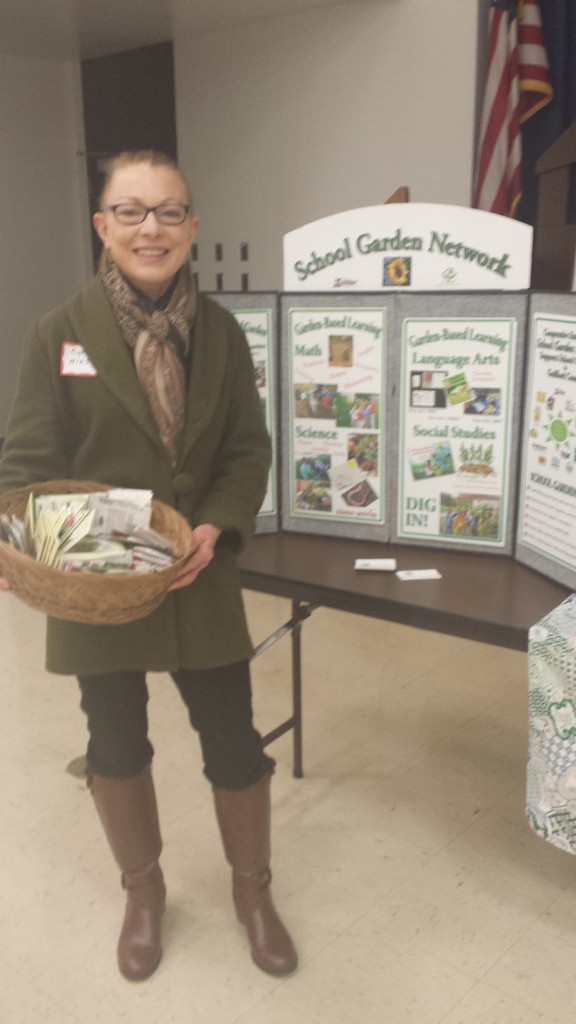 McLeansville receives a $5,000 Lowes Toolbox grant!
It's always impressive to see a school do what it takes to start and then extend a school garden: McLeansville Elementary is doing this. And now they have received a Lowes Toolbox Grant to extend their garden!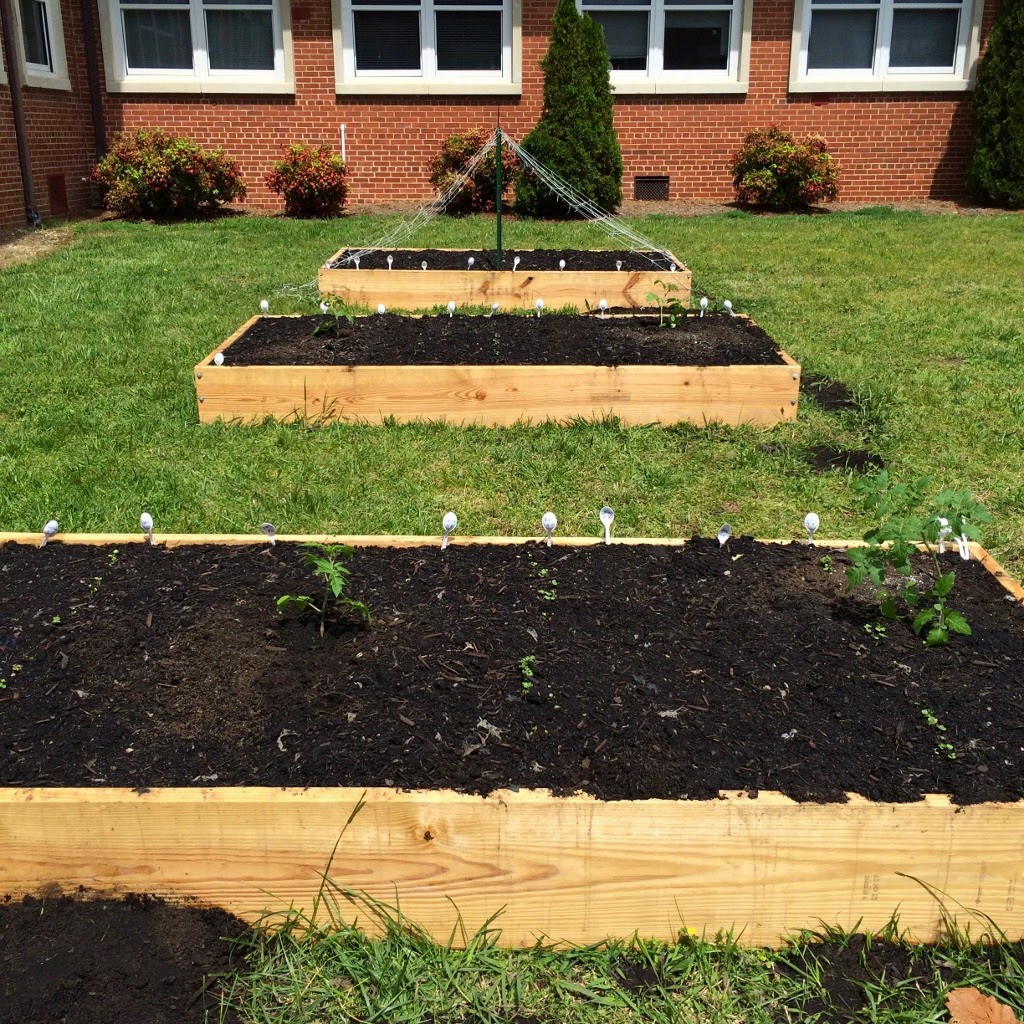 With help from an enthusiastic and energetic crew, McLeansville's school garden went up last spring and is getting ready to grow! Master Gardener Mentor Carol Spratley, played a great supporting role along with a crew of teachers headed by 3rd/4th grade teacher Jamie Lee. Principal Shervawn Sockwell lends her strong support to the school gardening project.
               Allen Middle School's Leadership Garden is underway for the Fall!!!

 We planted turnip greens, broccoli, rape, kale and collards!

 CTE Business Leadership Teacher Shannion Davis says:
A Big thank you to Ms. Ann Combo, Mr. Combo (the 76 year old expert), Mrs. Barrantes, Ms. Atwater &  Mrs. Harrison's Class for their helping hands in our Leadership Garden at Allen Middle School. 


Northern Guilford Middle Garden Club receives a Lowe's Toolbox Education Grant
The Lowe's Charitable and Educational Foundation has awarded a $3,000 Lowe's Toolbox for Education® grant to Northern Guilford Middle School in Greensboro for the expansion of its garden club (a service learning club) The grant will be used to expand its greenhouse and raised garden beds. Northern Guilford Middle School is one of more than 500 schools across the United States to be awarded a Lowe's Toolbox for Education grant for improvement projects during the2014-2015 school year.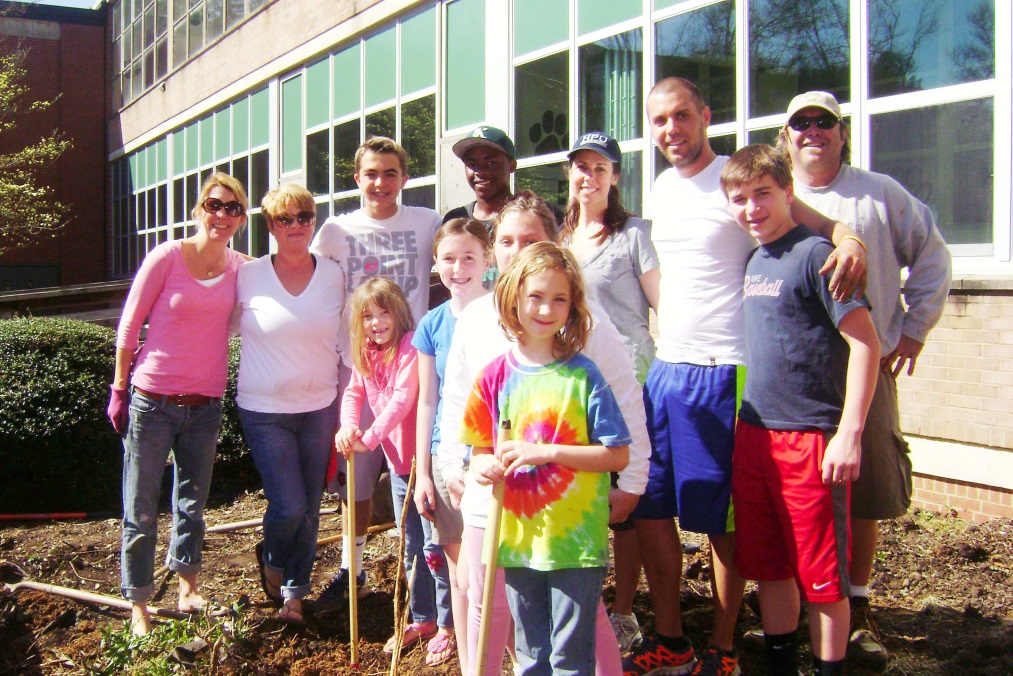 GARDEN PHOTOS
_
 For Additional Information Contact Cynthia Nielsen, Guilford County Cooperative Extension School Garden Network Coordinator, at cynthia_nielsen@ncsu.edu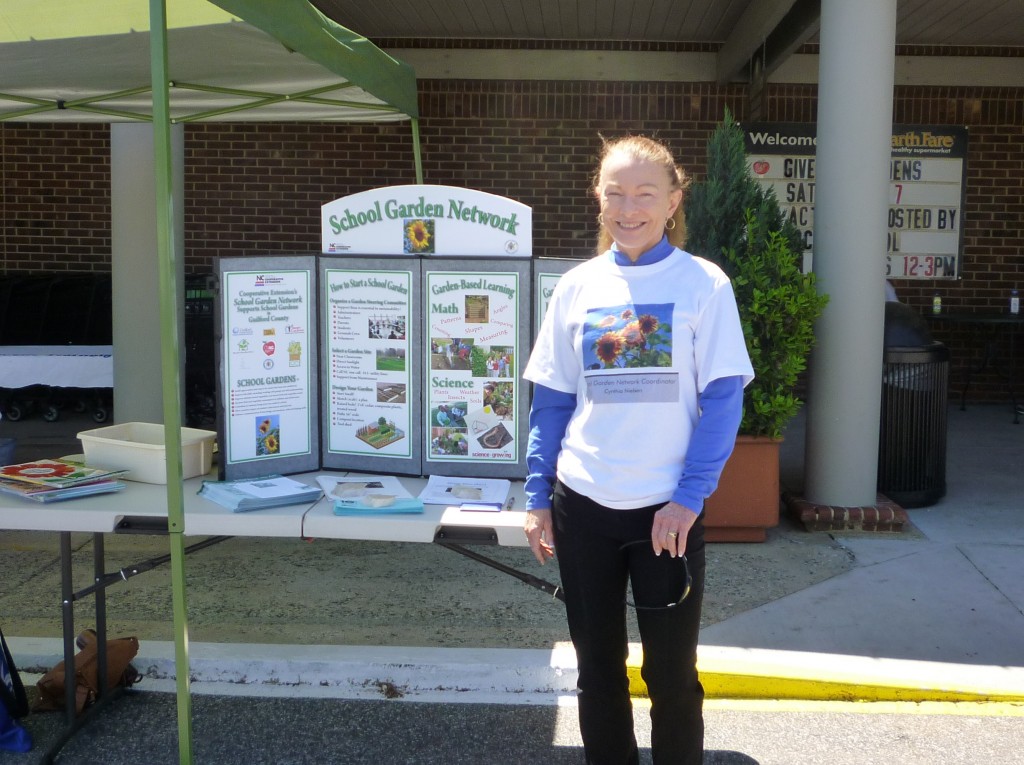 Have a gardening question? Phone:  

336-641-2400

 

Support Provided by the following:              

NC Unit-Herb Society