Educational Resources
Find this page at:
go.ncsu.edu/readext?361769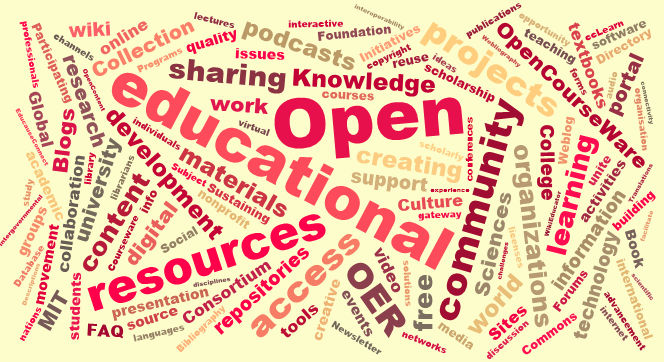 Educational resources help Guilford County families, communities, and leaders enhance their knowledge and skills to promote healthy lifestyles. They also provide access to food and resources for more economically sustainable communities. Many of these programs provide children with information about nutrition and healthy living.
---
City of Greensboro Parks and Recreation
www.greensboro-nc.gov/departments/parks-recreation
1001 Fourth Street
Greensboro, NC 27405
336-373-2558
The Greensboro Parks and Recreation Department exists to provide professional and diverse leisure opportunities through inclusive programs, facilities, parks and open space, ensuring that Greensboro is a desirable place to work, live and play.
Deep Roots Market Cooperative
www.deeprootsmarket.coop
600 N. Eugene Street
Greensboro, NC 27401
336-292-9216
Deep Roots is a community owned grocery store that spe-cifically serves the local area. The Co-op supports the lo-cal economy by creating jobs, improving the health of the community, selling foods from local growers and giving back to the community. Health & wellness classes are of-fered and store tours are held each month.
Greensboro Farmers Curb Market
gsofarmersmarket.org
501 Yanceyville Street
Greensboro, NC 27405
336-373-2402
Offers free weekly tastings and demonstrations related to farm fresh foods  and low cost monthly food events featuring seasonal goods. In addition there are low cost health and wellness classes, pilates, yoga and childrens programming.
Guilford County Health Department
https://www.guilfordcountync.gov/our-county/human-services/health-department
1203 Maple Street, Greensboro, NC 27405
336-641-3000
Food and Nutrition Services (FNS), the federal food assistance program, helps low income families with assistance for food through their Electronic Benefit Transfer card (EBTcards) and Supplemental Nutrition Assistance Program (SNAP). Their purpose is "to end hunger and improve nutrition and health." The Guilford County Health Department also offers the Women, Infant and Children (WIC) program that provide "quality nutrition services for women, infants and children through nutrition, counseling, healthy foods, breastfeeding support, healthy food, referral, breastfeeding support and referrals to health care."
North Carolina A&T State University
Urban Food Platform
@ NCA&T State University
Odile Huchette
ojhuchet@ncat.edu
500 Laurel Street
Greensboro, NC 27411
336-285-4880
North Carolina Cooperative Extension Guilford County Center
www.guilford.ces.ncsu.edu
Guilford County Center
3309 Burlington Road, Greensboro, NC 27405
336-641-2400
North Carolina Cooperative Extension helps create pros-perity for North Carolina through programs and partner-ships focused on agriculture and food, health and nutrition, and 4-H youth development.
Education areas include sustainable agriculture, waste management, water quality, food safety and quality, youth and families at risk, and family finance.
North Carolina Environmental Education
Guilford Soil and Water Conservation District
http://www.myguilford.com/planning-and-development/soil-and-water-conservation
3309 Burlington Road, Room 108, Greensboro, NC 27405
336-641-2440
North Carolina Environmental Education provides formal and nonformal educators with tools they need to enhance their educational programs related to the preservation of natural resources: water and soil.
Recipe for Success
http://www.uncg.edu/ant/nutrition/index.html
Jennifer Hill
jahill4@uncg.edu
PO Box 26170, Greensboro NC 27499
336-334-5132
Recipe for Success is a program of the The University of North Carolina at Greensboro Anthropology Department. The program aims to meet the nutritional needs of low-income families by providing educational workshops for children and adults about the importance of healthy eating and well-being. Their program includes recipes, cooking tips, enjoyable physical activities, and various resources through monthly mailings that include lessons on healthy food choices, grocery shopping tips, and food safety.
Senior Resources of Guilford County
www.senior-resources-guilford.org
301 E. Washington Street, Greensboro, NC 27401
336-373-4816
Community Nutrition program offers seniors age 60 and over meals at home and opportunities for socialization. In addition, it provides educational opportunities, health and wellness and recreation programs.
The Edible Schoolyard at the Greensboro Children's Museum
www.gcmuseum.com/edible-schoolyard
Stephanie Ashton
220 N. Church Street, Greensboro, NC 27401
336-574-2898
Greensboro Children's Museum strives to enhance the lives of children and families by providing garden to table cooking classes. The Edible Schoolyard program "empowers kids and families to create new food futures through food education." To do this, the Edible Schoolyard hosts classes, field trips, group tours, and summer camps.