Artisan Foods and Bakeries
Find this page at:
go.ncsu.edu/readext?361746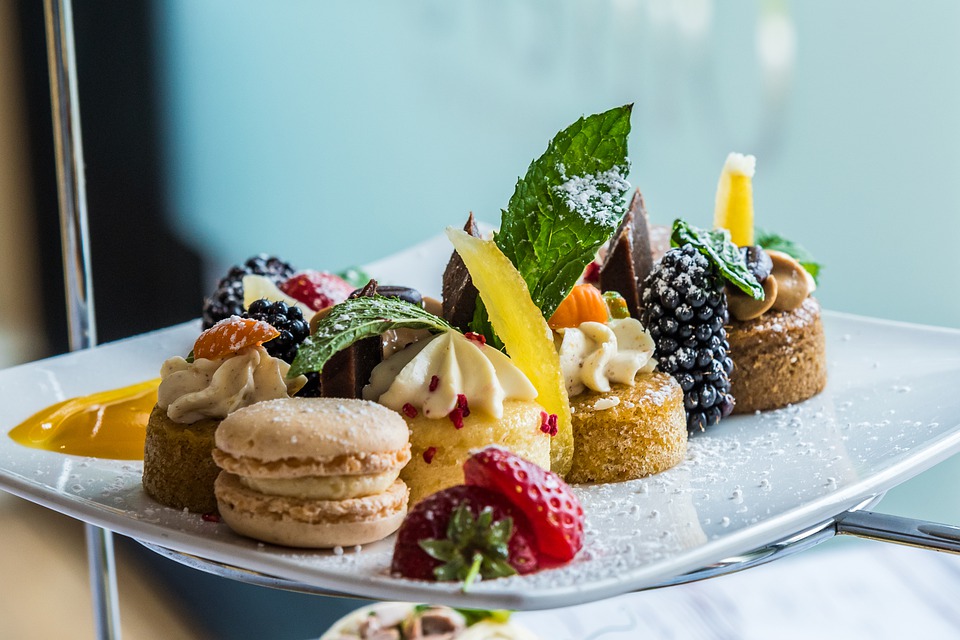 Artisan foods include breads, cheeses, fruit preserves and other items. An artisan food item is usually developed and produced over a long period of time using traditional methods by workers skilled at their craft.
Calico Farmstead Cheese
Jackie Gerringer
landjdairy@aol.com
3737 High Rock Road, Gibsonville, NC 27249
336-697-2213
Calico Farmstead Cheese is a family owned and operated business that is an organic dairy that sells cheeses at local farmers markets.
Cheesecakes by Alex
http://www.cheesecakesbyalex.com
iam@cheesecakesbyalex.com
315 S. Elm Street, Greensboro, NC 27401
336-273-0970
Cheesecakes by Alex offers a cafe experience with locally roasted coffee and over 20 different kinds of cheesecakes. Dine in for a cup of coffee and a slice or order to go!
Dolce & Amaro Italian Artisan Bakery
dolceamaroartisanbakery.com
1310 Westover Terrace #110, Greensboro, NC 27408
336-763-4349
Easy Peasy Decadent Desserts
http://www.easypeasydnd.com
easypeasydnd@gmail.com
1616 J Battleground Avenue, Greensboro, NC 27408
336-306-2827
Easy Peasy is a small batch bakery that uses organic and locally sourced ingredients whenever possible to provide cakes, cupcakes, and sweet treats to Greensboro.
Goat Lady Dairy
http://www.goatladydairy.com
info@goatladydairy.com
3531 Jess Hackett Road, Climax, NC 27233
336-824-2163
Goat Lady Dairy has been making handcraft fresh cheeses for over 15 years. Check out their website for their monthly dinners and tours of the farm and locations to purchase their cheeses.
Godino's Bakery
http://godinosbakery.com
godinosbakery@yahoo.com
1007-A NC Highway 150 W., Summerfield, NC  27358
336-298-7452
Godino's offers house-made desserts using locally sourced ingredients. Stop by their coffee shop and grab a cup of local organic coffee to go with your favorite pastry.
Homeland Creamery
http://www.homelandcreamery.com
6506 Bowman Dairy Road, Julian, NC 27283
336-685-6455
Homeland Creamery is family owned and operated using sustainable and humane practices to make pure, fresh, and delicious products from ice cream to butter. Check out their store and schedule a tour of the farm!
Maxie B's Bakery & Dessert Café
http://maxieb.com
2403 Battleground Avenue, Greensboro, NC 27408
336-288-9811
Maxie B's has been making their decadent cakes in Greensboro using local ingredients for nearly 30 years. Stop by their dessert cafe for your favorite slice or sit down with staff to create the wedding cake of your dreams.
Old Mill of Guilford
http://oldmillofguilford.com
info@oldmillofguilford.com
1340 NC Highway 68 N., Oak Ridge, NC 27310
336-643-4783
Since 1764, the Old Mill of Guilford has been producing all natural corn meal, grits, flour, and a variety of baking mixes. The Mill is rich with history and offers a scenic attraction that should not be missed.