4-H Project Record Book Workshop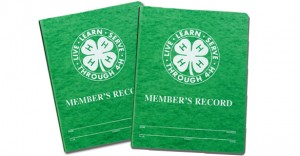 Join us and learn what 4-H project record books are, how to select your project, and how to make your's stand out from the crowd!
May 26, 2020 – 3:00 – 4:30 p.m.
This workshop will be held online via the Zoom Videoconferencing platform. A computer or laptop is not necessary, but highly recommended to view the presentation.
Please make sure your 2020 4HOnline enrollment is current before attending the workshop(s).