September is National Food Safety Month
Hello Everyone,
September is National Food Safety Month! What is food safety and why is it so important? Everyone has a definition of food safety. NC Safe Plates would describe food safety as "The protection of food from anything that could harm consumers' health. This includes all the practical steps involved in keeping food safe from when it is grown/produced all the way to when it is sold and eaten." The FDA Food Code 2017 on preface page four under Public Health and Consumer Expectations would say " … it is to ensure that food provided to the consumer is safe and does not become a vehicle in a disease outbreak or in the transmission of communicable disease."  In summary, food safety creating a safe food item for consumption throughout all of the handling of that food item from the farm to your plate.
Now that we know what food safety is. Why is it important? First and foremost in any food establishment, we are serving people and we have to make sure that we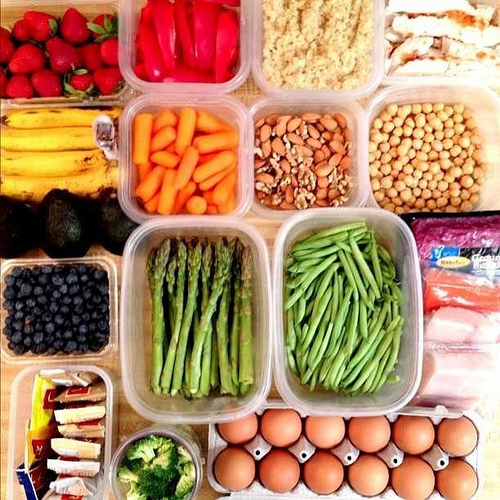 keep them safe from any diseases in order to prevent sickness or even death. Here are some statistics that will bring Food Safety alive. There are 48 million illnesses, 128,000 hospitalizations, 3,000 deaths, and $57-$78 billion in cost annually in the United States. Who is the most susceptible? The young, old, pregnant and immunocompromised or better known as YOPI. Our "why" should always to prevent sickness and disease among the population so that we can preserve life. Remember, we can get another salad or plate of chicken alfredo but we can't get another "you" (insert your name).
Let's talk about how you can implement food safety in your home and create a culture of food safety. One of the main things to do is look at how your kitchen is set up. Does it foster an environment that will keep food safe throughout your food preparation flow? For example, are chemicals stored away from countertops and do you have adequate space to cut meats as well as keep them separate from vegetables or ready to eat foods(RTE)? After looking at how your kitchen handles the flow of food then you will need to ensure you carry good habits as the food handler. Here are a few practical ways you can protect your family and guest as a food handler.
Wash your hands frequently or as often as you need to.

After using the bathroom, touching raw meets, cleaning with chemicals/detergents, touching doorknobs/handles, touching face/hair, Sneezing or coughing.

Cook foods according to the cooking temperatures listed here according to the Food Code.

135 Degrees Fahrenheit – Commercially processed, fully cooked foods.
145 Degrees Fahrenheit – Whole Cuts of meat(beef, pork, lamb, etc.), fish/seafood, raw eggs for immediate service.
155 Degrees Fahrenheit for 17 seconds or 160 Degrees for 1 second – Ground/comminuted meats except for poultry
165 Degrees Fahrenheit for < 1 second – poultry, stuffed items
165 Degrees Fahrenheit for < 1 second – Reheated items for hot holding(135 degrees)
Food Cooked in Microwave must reach 165 Degrees in all parts of the food for 2 minutes.

Store foods in the refrigerator according to the internal cooking temperatures listed above.

Refrigerator storage temperatures should be 41 degrees or below.
Seven days is the time limit on leftovers.

Keep all countertops and surfaces clean and sanitized before. Clean and sanitize before and after use.
If you would like more information about food safety. You can visit some of the following websites.
Upcoming Safe Plates Classes in Guilford
November 5 and 6, 2019, 8:30 a.m. to 4:30 p.m. each day.

Cost $115.00, Make checks or money orders out to Guilford County. No cash
Contact Vincent Webb for more information at 336-641-2412 or vince_webb@ncsu.edu
Sources: