Extension Master Food Volunteers Wanted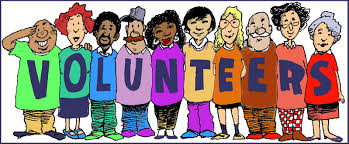 EMFV program is delivered through the NC Cooperative Extension. This is a great learning opportunity, as well as a way to deepen your involvement with your community. Program requirements are 30 hours of training in the EMFV curriculum, 30 hours of shadowing the agent who the volunteer will support, 20 hours of volunteer service per year, and 10 hours of continuing education per year. So in a nutshell, you will be trained, and then you will go out and share what you've learned with Guilford County residents. Click on the links for more information. 
Master Food Volunteer Outline and Master Food Volunteer Application.
Application Open!! Please complete the fillable form and return it to Vincent Webb.
Application Process
Fill out the application and send it to Vincent Webb.

Email: vwebb@ncsu.edu
Mail to: 3309 Burlington Road, Greensboro, NC 27405

Within a week of completion, you will be contacted for an interview.