N.C. Agritourism Farm Tour & Conference February 11-12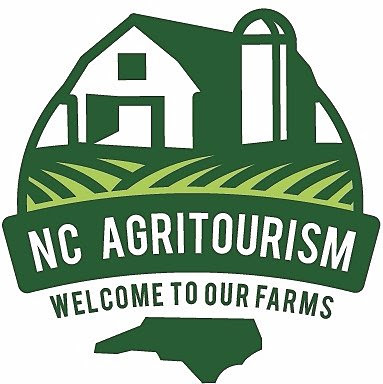 N.C. Agritourism Farm Tour & Conference to be held February 11-12 in Winston-Salem, NC. Early bird registration ends January 15.
How is it possible for us to thrive after a year in farming like 2018? Well, I believe it can begin with this amazing group of people assembled at this conference. We are stronger together than we are apart. We can thrive when we share, network and learn from each other. We can thrive when we humble ourselves and ask for help. We can thrive when we offer advice, expertise and ideas based on trial and error, admitting our mistakes because we know that it is from our mistakes that we gain the most knowledge and wisdom for future decision making.
– Russ Vollmer, President, NC Agritourism Networking Association
WHO: NC Agritourism Networking Association hosts 13th Annual meeting of farms that welcome guests.
WHAT: Gathering for working farms and economic development, tourism and agriculture stakeholders in support of operations new to diversifying into Agritourism or for farms that seek expansion opportunities through welcoming guests.
WHERE: Whitaker Farms, Millstone Creek Orchards, Celebrity Dairy & Cooper-Lasley Farm + Marriott Downtown, Winston-Salem, NC
WHEN: Monday, February 11 – Farm Tour & Tuesday, February 12 – Educational Workshops
HOW: Register now – Early bird registration closes January 15
MORE: With robust farmer involvement, industry experts and business professionals sharing critical success factors and best practices.
Click here to register for the top industry meeting of its kind in the country. Guarantee seats for the farm tour, a meeting highlight, by registering early since the buses fill fast.
2019 N.C. Agritourism Farm Tour & Conference Brochure (front)
2019 N.C. Agritourism Farm Tour & Conference Brochure (back)
FOR MORE INFORMATION:
Conference Contact: Chris Mills, Treasurer, ncana.chris@gmail.com or 919-422-0054
North Carolina Agritourism Networking Association
Russ Vollmer, Vollmer Farm, President