Preserving Apples Canning Class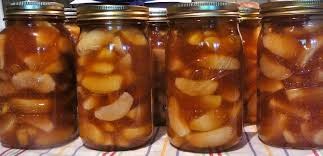 Join N.C. Cooperative Extension in Guilford County for a night of canning apples!! Canning is an art that we use to preserve and store our surplus of foods that are in abundance in a given season. Of course, we'll can and freeze apples but there's so much more we can do with this bountiful fruit! Come on out and learn about the many possibilities when it comes to preserving apples. At NC Cooperative Extension we strive to make sure you are getting the best and current research-based information that you can get from our well renowned Land Grant Universities.
---
Specifics
When: October 16, 2018
Time: 5:30 to 7:30 p.m.
Location: 3309 Burlington Road, Greensboro, NC 27405
Registration Fee: $25 per person. Register by October 8, 2018 with Vincent Webb by phone at 336-641-2412 or v_webb@ncsu.edu
Make checks payable to Guilford County