Help Keep FoodCorps Programming in High Point!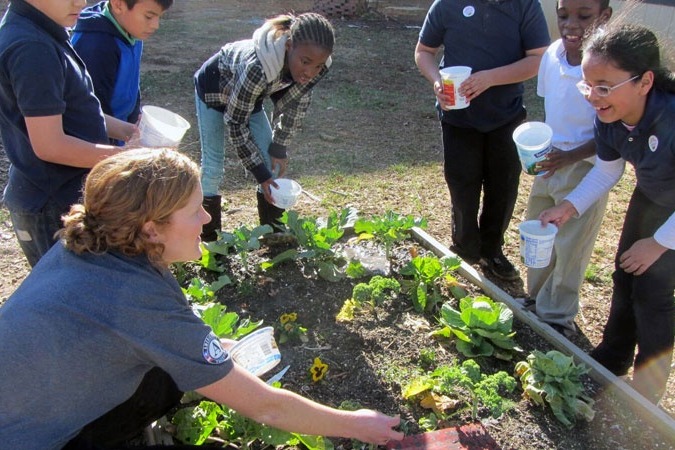 Together with FoodCorps, our goal at North Carolina Cooperative Extension in Guilford County is to give children in High Point the opportunity to discover and eat healthy foods. High Point, NC is among the top 10 food insecure cities in the US, meaning that access to nutritious foods is scarce. When there is access, factors such as poverty and lack of food knowledge contribute to unhealthy eating behaviors. While outside sources, such as the National School Lunch Program, WIC, and EBT are available to bridge the financial challenges, we are also looking to help face the nutritional challenges associated with food insecurity.
Funds generated here will go entirely to a stipend match for one FoodCorps service member, their travel to the schools they serve and materials to support those school gardens (seeds, plants, cooking materials).