Awesome Autumn Eats: The Sweet Potato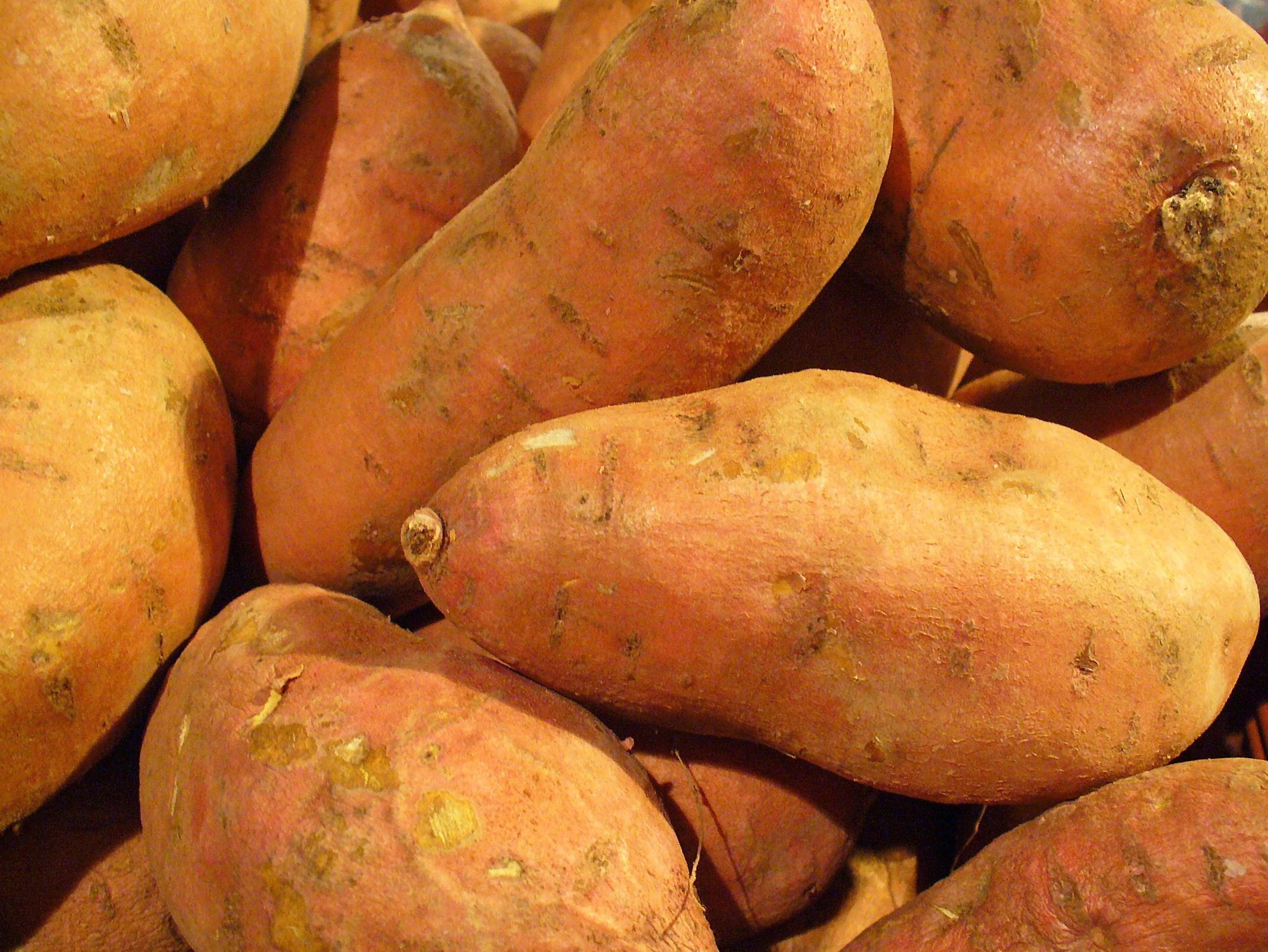 It is that time of the season when freshly harvested sweet potatoes will be flooding into your local supermarkets and farmers markets. You might even know of some farms where they allow you to pick your own or glean the fields for sweet potatoes.
The sweet potato is versatile and is more nutrient dense compared to its fellow tuber the white potato. Its versatility allows it to be used in baked goods such as pies, cakes, and muffins. Sweet potatoes can be made into fries or they can be baked in the oven. They can be a part of soups or they can be used in pancakes. Last but not least they are used to make candied yams in the United States. That's Right! They are the "yam" in your candied yams.
Upon tasting all of these wonderful sweet potato dishes, you gain the wonderful nutrients as well. They are rich in vitamin A which aids with vision, immune function, and cellular communication. The form of vitamin A that is found in a lot of orange-colored foods such as the sweet potato is carotenoids. Sweet potatoes are also a good source of Vitamin C which is a powerful antioxidant that fights cell damaging free-radicals in the body. So, do not pass these guys the next time you hit up your local markets.
Contact your county Extension Family and Consumer Science Agent if you would like more information.
Vincent Webb, NDTR
Family and Consumer Science Agent
Guilford County Extension
Phone: 336-641-2412
Email: vwebb@ncsu.edu
Skillet Sweet Potatoes                                                   Serves: 4
3 medium sweet potatoes
2 cloves garlic, minced
1 tbsp canola Oil*
1 tsp. sea salt
2 tbsp. parsley
½ tsp. ground cinnamon
Peel and cube your sweet potatoes.
Add canola oil to your skillet and bring to medium heat. Add sweet potatoes and cook for
about 10-15 minutes.
Add salt, parsley, ground cinnamon, and garlic. cook for about four more minutes or until
completely done.
Nutrition : 120 Calories, 20 g carbs,  3.5 g fat, 2 g protein
* = modification
Recipe source: http://www.yummly.com/recipe/Skillet-Sweet-Potatoes-1440543