Introducing PowerPay Debt Reduction Plan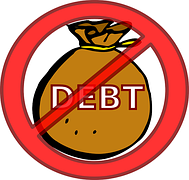 POWERPAY
Looking for a free easy way to lower your debt? If so, PowerPay may be a great resource. PowerPay is a computer program that provides a debt reduction plan. It shows a person what to pay monthly until all the debts are paid. It is easy to use, easy to understand, easy to do, easy to follow and private.
Want to know how to get started with PowerPay? Just make a list of:
who you owe
the balance owed
how much you pay each month and
the interest rate ( meaning the annual percentage rate or the APR)
PowerPay is set to show the fastest way to pay off debt by:
showing who to pay each month until debts are paid
making Power Payments using money from paid off debts
cutting the amount of interest you pay back
adding a little extra to what you usually pay
paying a lump sum of extra money like your tax return or a bonus and
exploring savings from a consolidating debt.
Use this PowerPay Worksheet to gather the information needed for PowerPay.
PowerPay is FREE!!!! If you would like to have LESS DEBT, LESS WORRY, MORE CASH and MORE LIVING, THEN POWER PAY IS FOR YOU!!!
The PowerPay program can be accessed at: www.powerpay.org
For assistance using PowerPay and understanding your PowerPay results, contact: Shameca Battle, Guilford County Family and Consumer Sciences Agent at Shameca_battle@ncsu.edu or 336-641-2415.